Tieteellisiä artikkeleita
Tältä sivulta löydät linkkejä tieteellisiin julkaisuihin ym. mielenkiintoisiin artikkeleihin, joissa on käsitelty yhdistyksemme alaisia lajeja. Suurin osa julkaisuista on englanninkielisiä.
Ehdotukset lisättävistä artikkeleista osoitteeseen hallitus@gerbiiliyhdistys.fi.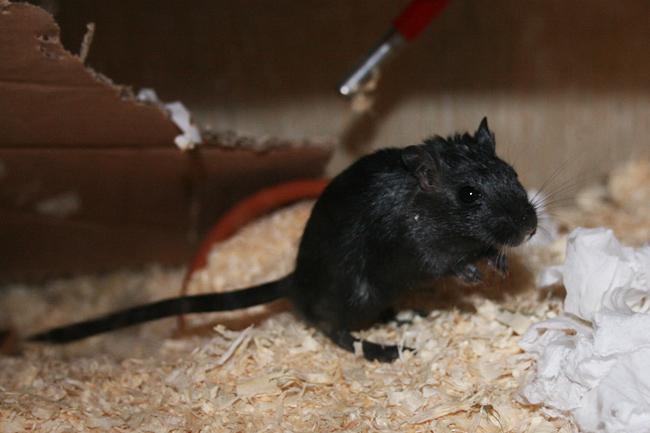 Terveys
Additional records of Fleas (Siphonaptera) on wild rodents in the Southern Part of Israel", BORIS R. KRASNOV, a, * MICHAEL W. HASTRITERb SERGEI G. MEDVEDEV, GEORGY I. SHENBROTa, IRINA S. KHOKHLOVAD AND VALENTIN S. VATSCHENOKC

Guided Development of Independent Inquiry in an Anatomy/Physiology Laboratory, Susan B. ChaplinArtikkelissa kerrotaan yliopiston oppilailla tehdystä ohjatusta tutkimuksesta, jossa tutkittiin 2% suolaliuoksen juottamisen vaikutuksia gerbiilin (Meriones Unguiculatus).

Fipronil, NPTNArtikkelissa tietoa Fipronil- nimisestä aineesta, jota käytetään mm. Frontline loishäätöaineessa.

Hypolipidemic and hypocholesterolemic effect of argan oil (Argania spinosa L.) in Meriones shawi rats, Berrougui, H., Ettaib, A., Gonzalez, M.D.H., Sotomayor, M.A.d., Bennani-Kabchi, N., Hmamouchi, M.

The possible interaction of Harderian material and saliva for thermoregulation in the Mongolian gerbil, Meriones unguiculatus, Grant M, Thiessen D.
Päivitetty viimeksi 18.4.2017